What is 4cost-scenarioanalyser?
4cost-scenarioanalyser enables you to map the cost structure of a company very quickly and to compare different scenarios in a very short time.
The software has a globally unique approach to calculating overhead costs using a small amount of generally accessible company data. It is suitable for purchasing departments to analyse the overhead cost structure of their suppliers.
Calculation of overhead costs and surcharges in seconds

Supports negotiations with suppliers

Provides benchmark data for cost centres
Areas of application
Parametric overhead cost analyses
Maximise purchasing potential
Price and cost analysis is an indispensable tool for purchasing to reduce purchasing costs and increase purchasing performance. A transparent overhead cost analysis enables you to conduct price negotiations with suppliers more successfully.
With 4cost-scenarioanalyser you gain the necessary insight into your suppliers' overheads quickly. For a solid basis for negotiation and an advantageous position.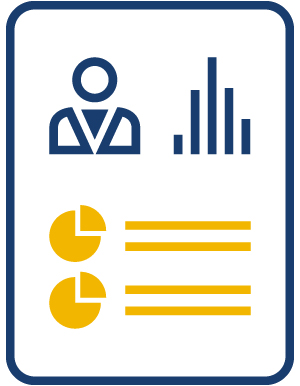 The parametric calculation model of 4cost-scenarioanalyser breaks down the overhead rates of manufacturers and service providers for you within seconds. Only five company-specific inputs are required for the calculation, which are usually publicly available, so don't waste time on research and guesswork regarding your suppliers and competitors.
If you have additional detailed knowledge about a situation, you can refine the calculation of overhead utilising the software input to maximise your position.
4cost-scenarioanalyser determines the respective overhead rates for material, development, administration and sales separately, providing an advantage when negotiating with suppliers.
4cost-scenarioanalyser quickly calculates overhead surcharges on the basis of the calculated overhead blocks and compares it to standard market values.
4cost-scenarioanalyser supports automatic data import via Excel templates, which can be provided to your suppliers for self-disclosure.
The profiles of analysed companies are saved in 4cost-scenarioanalyser for recall at any time.
Achieve results faster without time-consuming research. 4cost-scenarioanalyser provides you with comprehensive, country-specific benchmark data on materials, machinery and personnel. All data sets can be adapted and modified according to your company's specific needs.
Due to the seamless integration of our software solutions, you can directly import the overhead costs calculated in 4cost-scenarioanalyser to the cost calculation created in 4cost-aces. This is effective for transparent price preparation for sales as well as accurate data for negotiations with suppliers.