What is 4cost-cadcal?
With 4cost-cadcal you calculate costs and production times of components, assemblies and systems directly on the 3D model. The software combines the high performance of a standardised calculation tool with the visualisation options of a CAD application.
By using 4cost-cadcal, you identify cost drivers regarding the manufacture already during the development and design phase. For a sustainable reduction of your manufacturing costs and increased cost transparency.
Extensive databases and integrated benchmark data
Areas of application
Development-accompanying costing

Design for manufacturability
Efficient costing with high transparency
In a competitive environment with shortening product life cycles, companies need to make product-related decisions quickly in order to bring their products to market as quickly as possible and gain an advantage on their competitors.
With 4cost-cadcal, you make the effects of design decisions on the costs of in-house designed components and assemblies visible at an early stage and obtain well-founded results that safeguard you for early decision-making.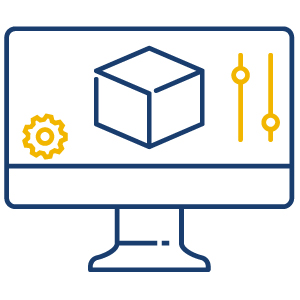 4cost-cadcal supports the one-click import of STEP files, the international file standard for 3D models. Data that is not directly available on the 3D model can be added manually (e.g. material, manufacturing country, basic processes). To ensure a high precision when calculating, the structure of the component as well as its geometric properties are automatically translated by the software from the imported CAD model and made editable for you.
With the CAD viewer integrated in 4cost-cadcal, you get a three-dimensional view of your mechanical components to be calculated. For better orientation, you can rotate the displayed 3D model in all directions and zoom in continuously. Individual selections and measurements are possible directly in the viewer and make it easier for you to understand the geometry of the component and the associated work steps. For a quick overview, the status of your calculation is indicated by a colour coding on the 3D model.
For a fast determination of calculation-relevant dimensions, the measurements of selected components can be displayed as an overlay in the 3D CAD viewer.
For maximum time savings, 4cost-cadcal generates a work plan, e.g. for work preparation, after completion of your calculation. The software takes into account all defined work steps and calculates the associated processing times (cycle times, operating times, set-up times). The number of persons (multi-machine operation), qualification and hourly rate are also included.
4cost-cadcal has a powerful report generator that automatically provides you with the most important information. All generated reports can be exported as PDF. This provides you with meaningful results that the management can use to quickly derive measures, identify opportunities and minimise risks.
4cost-cadcal comes with reporting templates, such as a management report for a quick overview of all relevant key figures. You can adapt all reports to your company-specific needs.
A quick report function provides you with ad hoc detailed cost expenditure and result overviews at any level. To improve the validation and comparability of results 4cost-cadcal shows the total time per part as well as the total cycle time. This data provides you with better arguments for negotiation, plausibility checks and also increases the transparency of your calculations.
Optimised processes with reduced error rate
Increase the quality of your calculations and achieve valid results to improve the profitability of your products.
The standardised costing methodology of 4cost-cadcal ensures consistent cost calculations with a high degree of comparability and creates a common, cross-departmental understanding of costs.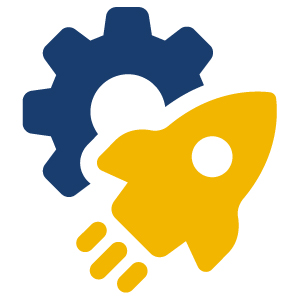 To minimise incorrect entries, 4cost-cadcal offers predefined, guided input workflows for all common value-added processing of workpieces, such as casting, machining, heat treatment and welding, as well as for logistics.
The software automatically reads the product-specific data directly from the CAD model and suggests suitable machines and tools based for your selection. Depending on the nature of the component and the selected tool, a sensible pre-assignment of the technology formulas is carried out so that you can concentrate on the essentials. Information that cannot be derived directly from the STEP file can be added manually and incorporated into the calculation (e.g. dimensions of the raw components, welding information, surface qualities, etc.).
Save a lot of time by eliminating time-consuming research and quickly obtain usable results for well-founded decision-making. 4cost-cadcal provides you with comprehensive, up-to-date, country-specific benchmark data on materials, machines, tools and personnel, which we update regularly. All databases can be adapted and extended by you according to your company's specific needs. In addition, you have the option of keeping all your projects up to date in a matter of seconds via a central database – for consistent data transparency throughout the entire team.
4cost-cadcal has a powerful wizard for the mathematical calculation of cycle times, weights, volumes, surfaces and quantities. The software already comes with a standard repertoire of formulas, meaning that less technical expertise is required at this point. 4cost-cadcal also allows you to create and reuse your own formulas, for example to reflect in-house know-how. Thanks to the formula wizard, you achieve transparent quantity calculations in all your projects that are always comprehensible.
Bring transparency to your calculations with 4cost-cadcal by inserting notes and images or link to relevant documents (drawings, CAD models, quotations, specifications). In this way, calculation paths and premises can be documented transparently and comprehensibly for your team.
The possibility of setting colour markings and sorting according to them provides additional orientation in the calculation and makes it easier for you to keep track.