What is 4cost-prediction?
4cost-prediction enables you to check the adequacy of the costs and prices of products and product groups on the basis of freely selectable parameters. With the software, you can easily and quickly see which specific features of a product affect its costs and price and to what extent. In this way, non-identical products can be compared with the help of benchmarks, cost reduction potentials for individual products can be determined, outliers can be identified and price forecasts for new products are possible.
4cost-prediction was specially developed to quickly determine usable correlations between price and performance within any number of data sets and to display them graphically in a clear manner. For unique cost transparency and increased cost understanding.
Quick identification of cost drivers and savings potentials

Universally applicable with automatic determination of the best target price formula

Valid cost forecasts thanks to multidimensional predictions
Areas of application
Linear performance pricing

Non-linear performance pricing

Predictive costing, price forecasting

Should costing, purchase price analysis

Supplier and procurement price analysis, price structure analysis

Target prices, target costing

Target-performance comparisons
Analyses of large volume of data in seconds with maximum transparency
Exploit the full potential of your product data sets by using performance pricing.
4cost-prediction provides your purchasing department with valid feature-based arguments for a strengthened negotiating position with suppliers. Your sales department can argue to customers with specific benefits on the basis of the determined correlations in order to justify the price of a product and to ensure consistent pricing. With 4cost-prediction, the development department receives a tool for evaluating alternatives to maximise customer benefits while minimising costs.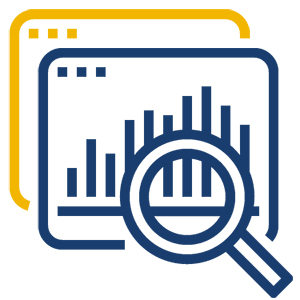 4cost-prediction extracts the optimum from your input data. Based on the data set entered, the software automatically suggests the model from four regression models (linear and non-linear) that provides you with the most valid correlation and information. For precise results in every situation.
4cost-prediction outputs the formulas of the respective regression model that is used in the analysis. Furthermore, the influence of the model can be shown for all parameters as well as for individual parameters. This provides you with a better understanding of the interrelationships of the parameters and enables step-by-step validation.
Always keep an overview, even with large volumes of data. 4cost-prediction presents all data points to be analysed visually in diagrams from which you can immediately see which products have a good and which a poor price-performance ratio in comparison. Outliers and potentials become quickly visible and can be intuitively selected directly in the diagram for closer examination.
4cost-prediction has a powerful report generator that automatically provides you with the most important information. All generated reports can be exported as PDF. This provides you with meaningful results that the management can use to quickly derive measures, identify opportunities and minimise risks.
Bring more significance to your analyses by also examining the influence of text-based parameters such as manufacturer or region. 4cost-prediction is the only solution on the market that is not limited to numerical parameters (number values) but can also process text values.
4cost-prediction already provides a basic set of data records (for machines and electronic components, among others) from installation onwards, which should make it easier for you to get started with the multidimensional analysis of product parameters and serve as orientation for the creation of your own databases.
Save a lot of time when mass importing data from Excel with the import wizard integrated in 4cost-prediction. It automatically checks your data for inconsistencies and duplications, so that errors are minimised in advance when creating the data records.
The user interface of 4cost-prediction is optimised to make your work with the software as pleasant as possible and to actively relieve you during data analysis. Comfort features include, for example, tabs for better organisation, context-based menus for selecting frequently used functions, input wizards to minimise errors, drag & drop for intuitive handling and switches for quickly activating/deactivating data set entries.
In this white paper you will learn:
How to apply performance pricing correctly in your company
How to improve the performance of your purchasing department
How to achieve greater cost transparency in your dealings with suppliers
How to uncover potential for cost reduction and value enhancement