4cost solutions used at digiZ | Digitalisierungszentrum Ostwürttemberg
(Berlin, 27 April 2021) Thanks to the close cooperation between 4cost GmbH and the digiZ | Digitalisierungszentrum Ostwürttemberg, companies in East Württemberg will now benefit and also have the opportunity to experience the advantages of parametric cost calculation. The software packages used by the digiZ are the 4cost-aces and 4cost-scenarioanalyser. Both tools enable users to make valid and quick cost estimates in early phases with only limited information available.
We, the 4cost GmbH, have been paving the way to Industry 4.0 transition for the last 13 years with unique software and consulting solutions. The 4cost GmbH provides all-encompassing digital cost management tools to facilitate the transition. "The digital transformation in industry is omnipresent and has gained massive and strong momentum due to current world events. The need for companies to control and optimise their costs with the help of software is constantly growing," says Joachim Schöffer, Managing Director of 4cost GmbH based in Berlin.
This need to focus on cost has also been recognised by digiZ, which was founded in 2018 by the Ostwürttemberg Chamber of Industry and Commerce. The two districts of Heidenheim and Ostalb, will apply and consequently apply the 4cost's solutions and its results. "From small start-ups to large corporations, costs must be constantly kept in view and controlled, especially in these difficult times. This succeeds very well with the 4cost software and I believe we can generate real added value for our companies," says Sarah Wörz, officer at the Digitalisierungszentrum Ostwürttemberg. The digiZ sees itself as a central contact and focal point, supporter, as well as service provider for digitisation in the Region of Ostwürttemberg.
With the help of the costing tools 4cost-aces and 4cost-scenarioanalyser, digiZ is supporting companies in setting up fast and valid cost evaluations. Calculations for business plans and funding applications, as well as establishing competence centres on the company's side are included. "The 4cost solutions enable us to become an extended workbench to the costing departments of companies in our region," says Peter Schmidt, head of digiZ, summarising the advantages of using the 4cost software.
All users were trained in the understanding and application of the 4cost calculation software in a preceding three-day online training course.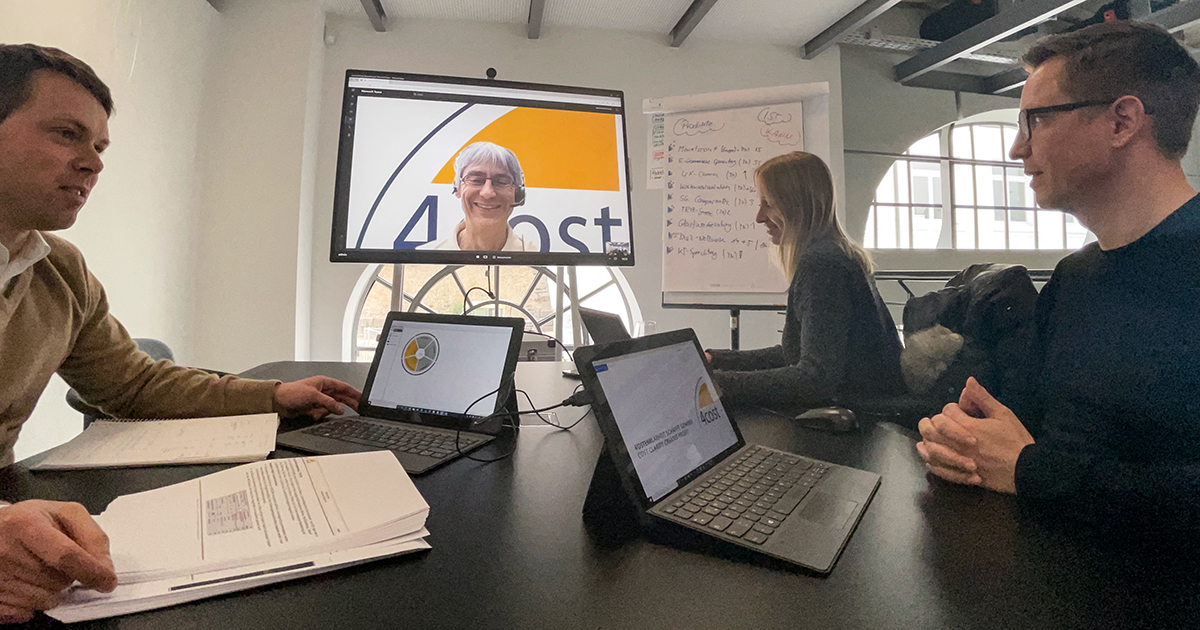 Online product training from 4cost with the digiZ